Main content starts here, tab to start navigating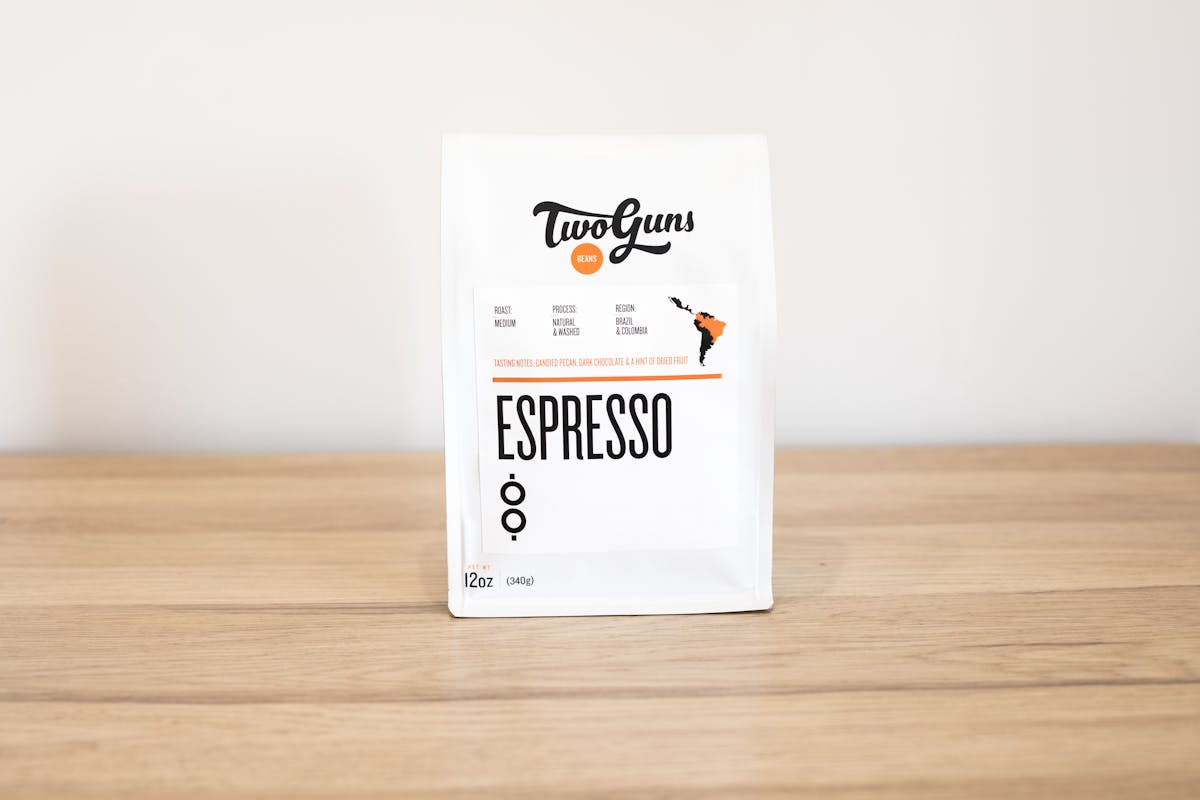 Espresso
Espresso (Blend)
Start your day (and afternoon, and evening) with our smooth and flavorful espresso. On its own or with your favorite milk, this signature two-bean blend is the ultimate pick-me-up.
Origin: Brazil & Columbia
Process: Pulp natural & washed
Roast: Medium
Tasting Notes: Candied pecan. Dark chocolate. Hint of dried fruit.