Main content starts here, tab to start navigating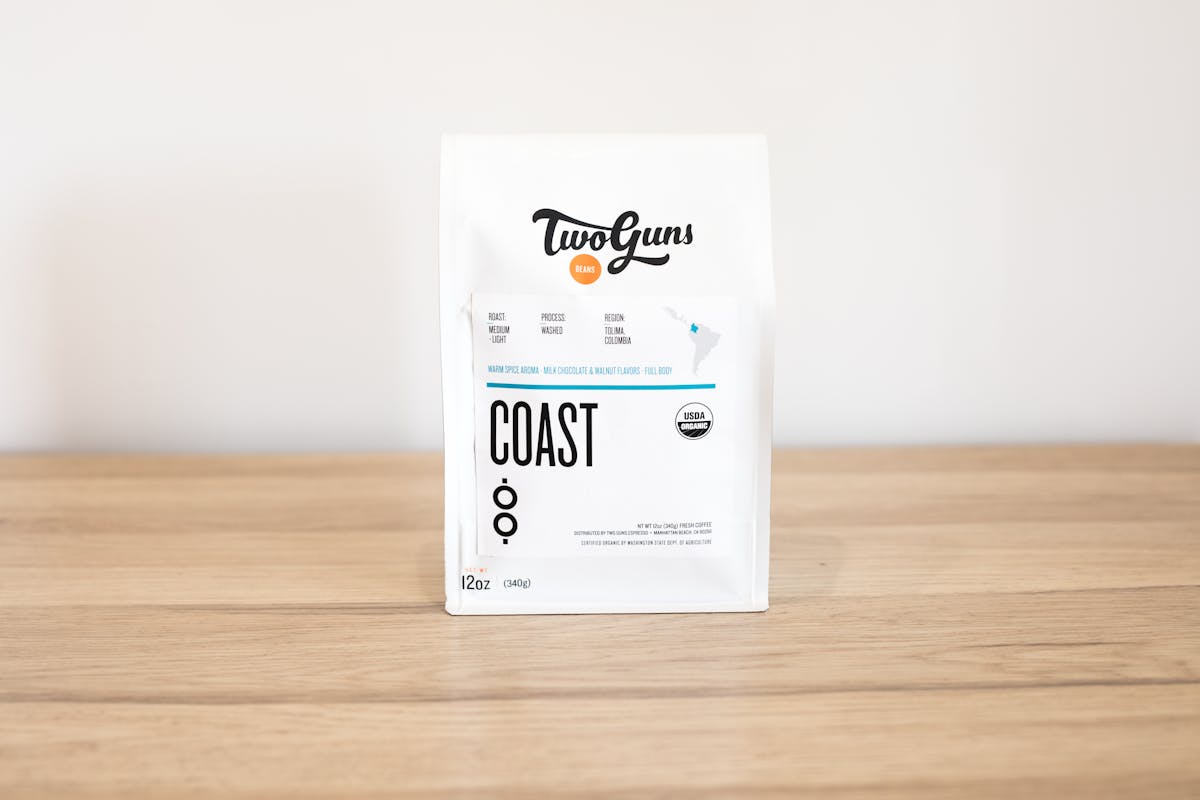 COAST
Coast (Single Origin, USDA Organic Certified)
Experience the deliciously complex flavor of this certified organic single origin coffee. Its lilac aroma and subtle vanilla finish make for an incredibly divine combination you'll crave daily.
Origin: Caicedonia, Columbia, Valle del Cauca. USDA Organic Certified.
Process: Washed
Roast: Medium-light
Tasting Notes: Floral lilac fragrance. Hint of caramel and sweet lemon. Medium body. Subtle vanilla finish.